OMG, LET ME TELL YOU WHAT HAPPENED AT XXX TODAY……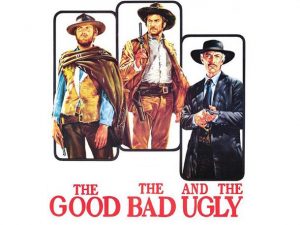 What follows from the speaker's mouth, or computer, could be good or it could be bad.  We all would love it if our customers were going around bragging about us to their friends and colleagues.  However, human nature suggests that when we are communicating with colleagues and friends about our experiences at some vendor we are much more likely to be complaining than complimenting.  With that, my recent experience at Fry's Electronics is perhaps a mixed bag.
I am not what I would call a loyal customer of Fry's.  Not that I have had any bad experience, but more because I have only shopped there a handful of times.  The biggest reason for the dearth of my experience is that the closest Fry's is about 20 miles from my home.  When I have gone to Fry's it has typically been at the recommendation of others who are experts in their fields.  That has always been a plus for me.  I have also always had a pretty good experience.  Plus times two.
I recently blogged about an experience I had with Best Buy's return policy that has lead me to avoid doing business with that company for over 10 years.  Well, this weekend was Fry's chance to shine and show me that they deserve my loyalty.  A little background.  I just got my laptop on 12/11/14, Friday was 1/15/15.  I had been home with a bad cold most of the week, working feverishly to do as much catch up work as possible taking advantage of not traveling all over during the week.  I had accomplished a lot…but had not gotten to backing everything up to the cloud like I typically do.  BOOM, my screen flaked out and I couldn't get it to work, it was obvious what was wrong.
Not feeling well at all, I sent my 21 year old son to the Fry's with the receipt showing I had the 3 year warranty.  My hope was they would do an in-store exchange and move all my data from the one laptop to the other.  I get a call from my son.  Sorry dad, the in-store exchange is only for the first 30 days…it was 35 days.  I would have to let them send the laptop in for testing/repair and if it could not be repaired I would get a new laptop.  This process could take 4-6 weeks during which time I would get a loaner.  Problem though….my data, especially my QuickBooks accounting data and my TurboTax data from last year could not be transferred by Fry's to my new laptop.
After a frantic call to my IT guy and a call back to my son, my son talked the store manager into doing an in-store exchange.  He explained how far away I was, how I was home ill, how it was only 4 days, and how the right thing to do was do the exchange!  Nice job son!!  Problem though…they did not have replacements at that store, only in Tempe (about 55 miles from my home).  The manager approved the extension until the end of the weekend so we could get the laptop down to Tempe Saturday.
Saturday came and I felt a little better so off to Tempe we went.  After a bit of back and forth the folks in Tempe were up to speed.  Problem though….they could only transfer my My Documents folder contents to my new laptop, not my TurboTax, nor my Quickbooks.  My suggestion was to save the back-up files on the new laptop so I could take it to my IT guy Monday.  If he needed the data on the old laptop I would come back and we'd deal with it.  Problem though…they had to send my old laptop back immediately, couldn't wait until Monday.
So, here I am, frantic that my lifeline laptop is dead, my data is in peril, 55 miles from my home, my IT basically closed down for the weekend, and my free in store return expiring the next day.  I asked if there was any leeway, so the service technician went to the store manager.  He walked back and told me, sorry, store policy.  I could either keep the laptop until Monday, potentially loose the free in-store trade-in, get the data I need backed up properly, and drive all the way back down to Tempe for the exchange.  Or lose my data.
I asked to speak with the manager.  To this point I felt they really were trying to work with me to resolve my problem just had no authority to bypass store policy.  The manager walked up and before I could say anything said "Sir, you are going to have to make a decision."  I tried to explain my dilemma but she interrupted and insisted she understood my situation and I either had to take my laptop with me or do the exchange and be done with it.  I finally got a word in by putting my hand up and stating that I was the customer and perhaps it may be a nice idea to listen to my problem directly from me.  I explained my situation to her with her hands on her hip.  Her response was "You have to understand sir, people tell us that they will be back all the time and they don't come back."  I explained that this was critical data to me and I was in no position to lie about my intent.  In a snoot, she agreed to give me until Monday only, or my old laptop would be sent back.
If it wasn't for the way the technicians handled me after that point, and how they took care of me, I would be writing a different blog.  To me they re-frosted the cake.  But after the technicians had already placed the cherry on top of the cupcake for me, this manager ripped it off, spit it onto the floor and started taking the icing off my cake.  I don't know what she was originally told by the technician, but after the incident she and I had to interact twice more and she would not even look me in the eye.
Kudo's to the rest of the team, but that manager needs some coaching.  As for my satisfaction and loyalty to Fry's.  Let's call me partly satisfied, a long way from loyal, but willing to give them another try.  This is why having employees from top to bottom that emulate your customer loyalty strategy is so important.  It can take only a single bad apple to ruin the entire batch!