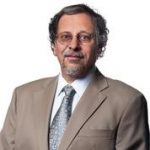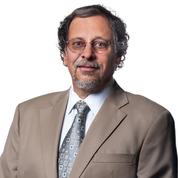 Thank you for checking out my blog.  In future postings I hope to share my 30+ years of experience in managing business.  I have fallen through many a rabbit hole throughout my years in ever increasing roles at a multinational business and as managing partner of a small 23 employee, $3m business.  Those experiences have been invaluable to me and my hope is to share them with you.  If I can help you avoid one or two of my mistakes, or climb out of one of those rabbit holes you may have fallen into, then I will have accomplished my goal.
I will discuss customer loyalty frequently in my blogs.  It is sufficient for a start-up business to strive to simply succeed/survive, but all businesses should ultimately strive to excel.  I believe in the title and subject of a book by Jeffery Gitomer called "Customer Satisfaction is Worthless, Customer Loyalty is Priceless".  You will read about the things Mr. Gitomer discusses in his book throughout many of my blogs.  I will share stories from my past that I hope will provide you with real life experiences that bring home his points.  I will also discuss general business management concepts to help you continue to strive to reach the next level with your business.
I was having coffee with a colleague the other day and we discussed the fact that in all his years of consulting he had never helped a start-up business.  It wasn't that he had no desire to do so, he just had not found a start-up entrepreneur that really required the services his skill set provided.  It is important for consultants to understand their own limitations and to ensure they bring in others when their expertise is insufficient.
Owners of start-up businesses are very focused on two things: getting their product/service to market as quickly/broadly as possible and survival (making sure bills get paid, systems are working, etc.).  They need help with finding funding, which typically requires financial projections and the development of a business plan.  But they have little time to focus on things like process development and quality.  I am not saying these are things businesses shouldn't focus on from the start, but they typically are second class priorities during the heated days of getting started.
As a business matures it can quickly, and ultimately will, start having problems if processes, quality and things like customer loyalty are not addressed.  However, once a business is going, whether formally or not, things like business processes, customer interactions, and corporate culture begin to become entrenched.  The longer formality is avoided, the harder it becomes to start the process of formalizing and internalizing business processes and procedures.  It takes a different type of consultant to help unravel what has been developed while at the same time building a basis for new processes and procedures.
When you are looking for a business consultant to help you, consider what stage your business is in, what your real needs are, and who can help you best.  Not all business consultants are built equally.  At the Excel Consulting Group we are committed to you, your team and your long term success.  From Start-up to a growing business we are here to help provide the structure required by all businesses.  Let us support your success and help your business excel.