What You Need To Know About Investors & Bankers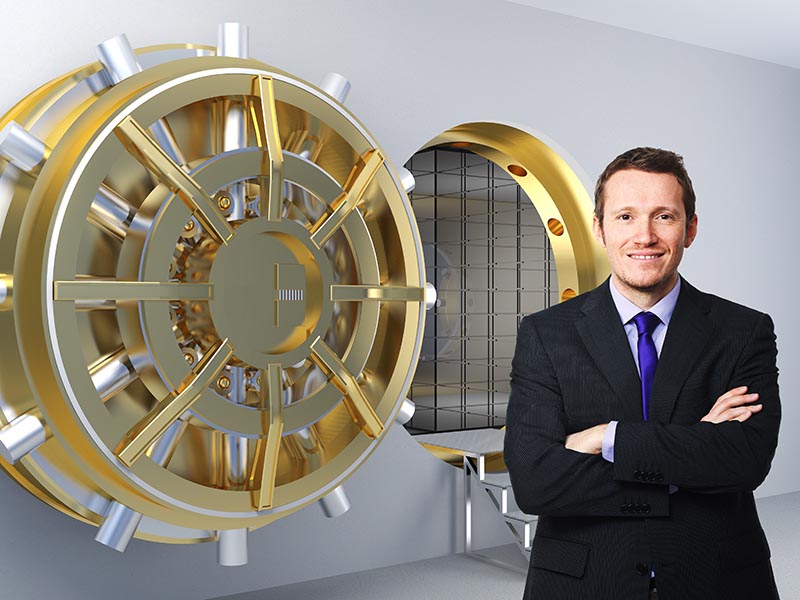 Your product is not our biggest concern.
When you are seeking funding, from either a traditional (i.e.-bank) or non-traditional (i.e.-angel investor) what do you think they care the most about? Think about that for a second before I move on. Of course, each group of funding resource has its own motivation, but they also share a single motivation. OK, what did you answer?
You are right if you said their income. No, that isn't a typo, the return on their investment in you, whether it is a bank loan or an equity stake, is their biggest concern. "That's pretty obvious Mitch" you say? If it is, then why are many of the pitch decks, executive summaries, business plans and financial projections I receive so limited in their ability to provide that simple answer? If I give you $250,000 how will I make money?
There is never a simple answer to what the people you are asking to provide funding are motivated by the most. But the concept is simple…quit caring about telling me how wonderful your product or service is and get to the point: how do you/we make money? I do not mean generate revenue, that really is the easy part. No, I mean provide a profit that enables the entity to either payoff the debt or distribute returns to equity holders.
Even those who do provide some mathematical example of potential returns often miss the real issue though. "How I make a return on my money" is not the same as "how does your company generate a profit". While profit is an obvious component of the overall answer, the real issue is this: risk. How risky is what you are telling me about your ability to generate enough profit to provide me the expected return? That is what all of us providing funding truly want to understand.
Yes, it is important for us to understand your product/service, your go-to markets, your competitive advantage, etc. But everything you outline, even if based on some past performance, is nothing but a picture you are painting of what might happen. What you need to provide to me is an overview of what may change that picture, and how I may be affected if the change comes to happen. For it is risk that drives the value of all assets, and it is your responsibility as the one seeking the funds to help me understand those risks and how you plan to mitigate them.
Traditional lenders like banks are going to put conditions on the money you receive that include a fixed rate of return, regular payment of principal/interesting, provisioning of regular information, etc. Unlike most non-traditional lenders they have an actual expectation of a fixed and defined return. What rate you get charged, and whether you even get in the door to talk about such financing, will be based on the risk you present to them. The same if you seek other types of debt financing. Traditional lenders have their checklists of criteria and you either help them check off the boxes or you do not get a loan. In fact, they have several check lists, starting with the one they use to determine if you can even start the process of getting funded. After that, the lists get much more detailed.
Non-traditional lenders have their own checklists that deal with the same issues the traditional lenders use. Those checklists are based on the risk factors they believe apply to your situation. The risk these lenders are willing to take varies widely. For both that list starts with the obvious, but quickly get into the details of your business and business plan.
No matter the source, at a minimum you are going to need to provide the following information:
– Current phase of business development
– Current financial situation and structure
– A history of how you began and got to where you currently are at
– An outline of your business:
o Product/service description and roadmap
o Business model (how you make money)
o Market overview
o Competitive analysis
o Sales/Marketing plan going forward
o Organizational/cultural/legal structure and plan (leadership)
o Strengths, Weaknesses, Opportunities and Threats (an honest overview)
– Financial projections, including capital expenses
– Legal documents/term sheet
What most will do with that information is assess the riskiness of your financial projections and determine how likely, or unlikely, they are to occur as outlined in your plan. The more traditional the source of funding, the more formal their models are for determining acceptable risk. For example, many look at the ratio of liabilities to assets in a business as a measure of risk (the L/A ratio). If, for example, your liabilities are too high in comparison many lenders will just say "sorry".
Each "maybe" the funding sources find while reviewing your plan adds an element of risk. Statements must be backed-up and defined by empirical real-world data or they will be considered a "maybe". No business exists without risk, the successful ones understand that, plan for it and manage it. In doing so, they can also explain to potential funding sources exactly what their risks are and what they are actively doing about each of them. A well-done SWOT analysis will help you determine your risks. It is critical to honestly analyze your weaknesses, the unverified assumptions built into your plan, and your threats, the things external to your business that could cause problems. Risk mitigating factors are your strengths, verified assumptions and uniqueness, along with your opportunities, the things outside your plan that could generate additional returns.
Unanswered questions add huge amounts of risk. Assumptions that have not been verified are the basis for those unanswered questions. That is why outlining everything in a well vetted business plan is so critical. Risk increases exponentially. Each new risk uncovered does not simply add risk to the already known risks, it amplifies them by adding more risk to each of them.
The more risk you present, or more accurately stated, appear to present, the less likely you are going to get funding at terms you feel are reasonable. Whether you seek funding or not, going through a planning process helps you understand your risks. Understanding something is the first step towards improvement and allows you to build plans to mitigate risks.
Your challenge this week is to be honest with yourself in answering the following question: Do you understand your risks? If the answer is "no" or "I don't know", reach out, we can help!
Mitchell Bolnick – The Excel Consulting Group